Sonic Unity was formed in early 2015 as a collaboration between a group of music lovers, audio experts, musicians, and audiophiles. Our aim was to offer the best possible sound regardless of price -- products that offer the listener a true high-end audio listening experience.
Together with their manufacturing partners, Sonic Unity CEO Rick Hopkins and development partner Jason Lim have created a worldwide on-line store, dedicated to offering unique high-quality audio products and unique portable audio devices.
With a background in music, concert design, consumer and pro audio, Rick's experience and passion for sound reproduction, is unique. As a designer, Rick has created concert events for Bryan Adams, Rush, Van Halen, Spinal Tap, Rod Stewart and The Rolling Stones. He has provided planning and site management for music festivals such as Lollapalooza featuring acts such as Primus, Alice in Chains, Tool, Rage Against the Machine, The Smashing Pumpkins, and Green Day. Rick has also worked with architect Mark Fisher, designer for U2, Genesis, Pink Floyd, The Rolling Stones and many others.
Jason Lim is an established audio industry leader who co-founded NuForce and served as its CEO from 2004 to 2013. Jason and NuForce have been featured in Forbes magazine as well as Wired, Stereophile, c|net, The New York Times, The Absolute Sound, Hi-Fi+ and Sound and Vision. Serving as CEO of NuPrime Audio, Jason has led the company to four Product Of The Year Awards in 2015, achieving a new record in the high-end audio industry.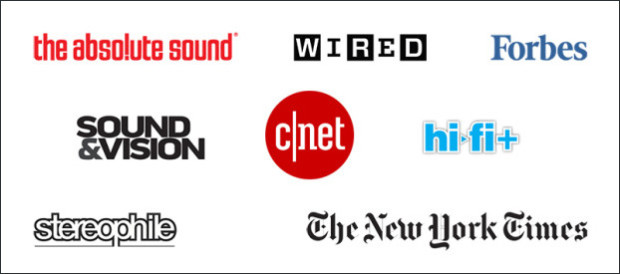 Among the top awards that Jason gathered over the years were: 
Four Product Of The Year Awards for 2015 from The Absolute Sound and SoundStage! Network.
Two Editors Choice Awards for earphones by Wired magazine, with one being awarded the "Best Under $50"
Two Power Amp Of The Year Awards from audiophile magazines in the USA and Japan
With a proven track record developing high-fidelity audio products, Jason Lim has the industry experience to deliver the products as promised.
Sonic Unity, together with our development team, brings new high-performance audio products to market through crowdfunding and social media campaigns. We invite you to share in our goal of providing superior sounding, high quality audio products that perform well above their price point, to a greater number of people.

With our team of audiophiles and our experienced manufacturing partner, we have what it takes to make this happen! Our combined experience designing award winning audio products has resulted in numerous audio awards and industry accolades. 
As our third crowdfunding project and fifth audio product introduced through Indiegogo, we have the experience not only to create this exceptional audio product but to deliver your product in a timely fashion. 
Production will begin in March with the first units shipping at the middle of April. We are very confident with the production schedule being on time.

The risks and challenges are minimal. We already have several working samples created. Research and development has been completed. All we need now is your support and you can own one of the most high performance, wireless audio solutions available on the market today.

We need your help. Tell your friends about us. Share us on Facebook, Pinterest, Instagram, Twitter and other social media. Post on reddit and other audio forums like Head-Fi and Headphonics. Use the Indiegogo share tools to get the word out and let people know about this great new product. 
Visit the Sonic Unity on-line store and sign up for our newsletter. We will keep you informed every step of the way throughout the manufacturing process as well as about new products. You will be among the first to hear about what we have planned next.
Interested? Sign up and tell your friends about us. There is more to come!
What we have to offer is outstanding value but we can't depend on marketing dollars to get us there. Lend us a hand and together we can create a truly remarkable products that anyone can afford.

The NuPrime WR-100. Whole home, audiophile quality, high-resolution wireless hi-fi audio.
Excellent sound quality. Affordable pricing. That's what we have to offer.
Sonic Unity. We are passionate about music.
www.sonicunity.com